The Cleanup Conundrum
It's no surprise that the three nations with the most active space programs—Russia (including the former Soviet Union), the United States and China—have the most objects in orbit, including debris.
Whereas Russia leads the orbital field in terms of mass, China has the largest ratio of debris to spacecraft, owing to its antisatellite testing, which has created a large amount of debris.
These nations and others realize that hundreds of billions of dollars in satellites vital to communications, military strategy and environmental monitoring are on the line; the international community is beginning to make plans to clean up debris. Russia and the U.S. have already crafted some debris-removal proposals, and China's recently unveiled five-year space plan has provisions for monitoring debris. Scientists who say the debris problem has reached a tipping point are urging space agencies to begin cleaning debris as quickly as possible, but legal and technological hurdles could stall such efforts.
open/closeWhich Countries Own the Objects in Space?
An interesting way of looking at who owns objects in space is to consider the percentage of ownership by number of objects (left) and by mass of objects (right).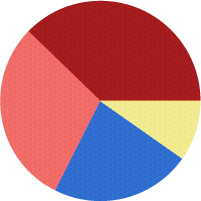 Russia*: 37.8%

Total Objects: 6,087

USA: 30.1%

Total Objects: 4,850

China: 22.4%

Total Objects: 3,615

Others: 9.7%

Total Objects: 1,565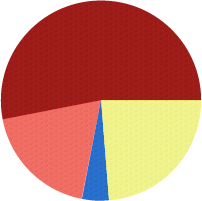 Russia*: 53%

Others: 24%

USA: 19%

China: 4%

*(Includes former Soviet Union)
Left: (As of 1/4/12, cataloged by the US Space Surveillance Network; Data from Orbital Debris Quarterly News, 1/12 issue)
Right: (As of 1/12, cataloged by the US Space Surveillance Network)
open/closeHistorical Growth of Space Debris Through 2011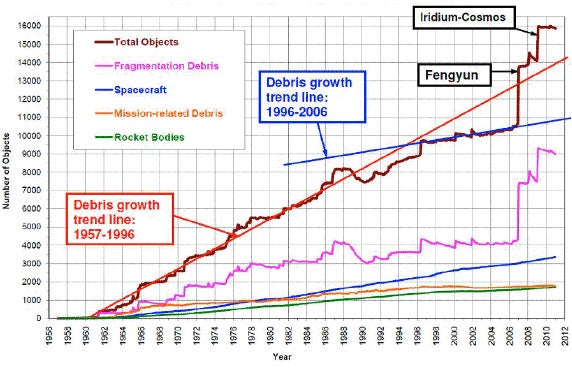 The creation of space debris has followed a trend line—until very recently, when two events catapulted the amount of debris in space: A 2007 antisatellite test that blew up a one-ton weather satellite (Fengyun), and a 2009 accidental collision between a U.S. (Iridium) and Russian (Cosmos) satellite. China's test brought international condemnation, and the Chinese government stated it would not conduct further tests. The Iridium-Cosmos accident prompted increased efforts at monitoring and limiting space junk.
Image based on objects in low Earth orbit (a region of space within 2,000 kilometers of Earth's surface) that are currently being tracked by NASA. About 95 percent of these objects are space debris (not functional satellites). The orbital debris dots are not scaled to Earth. Click here for more information and similar images